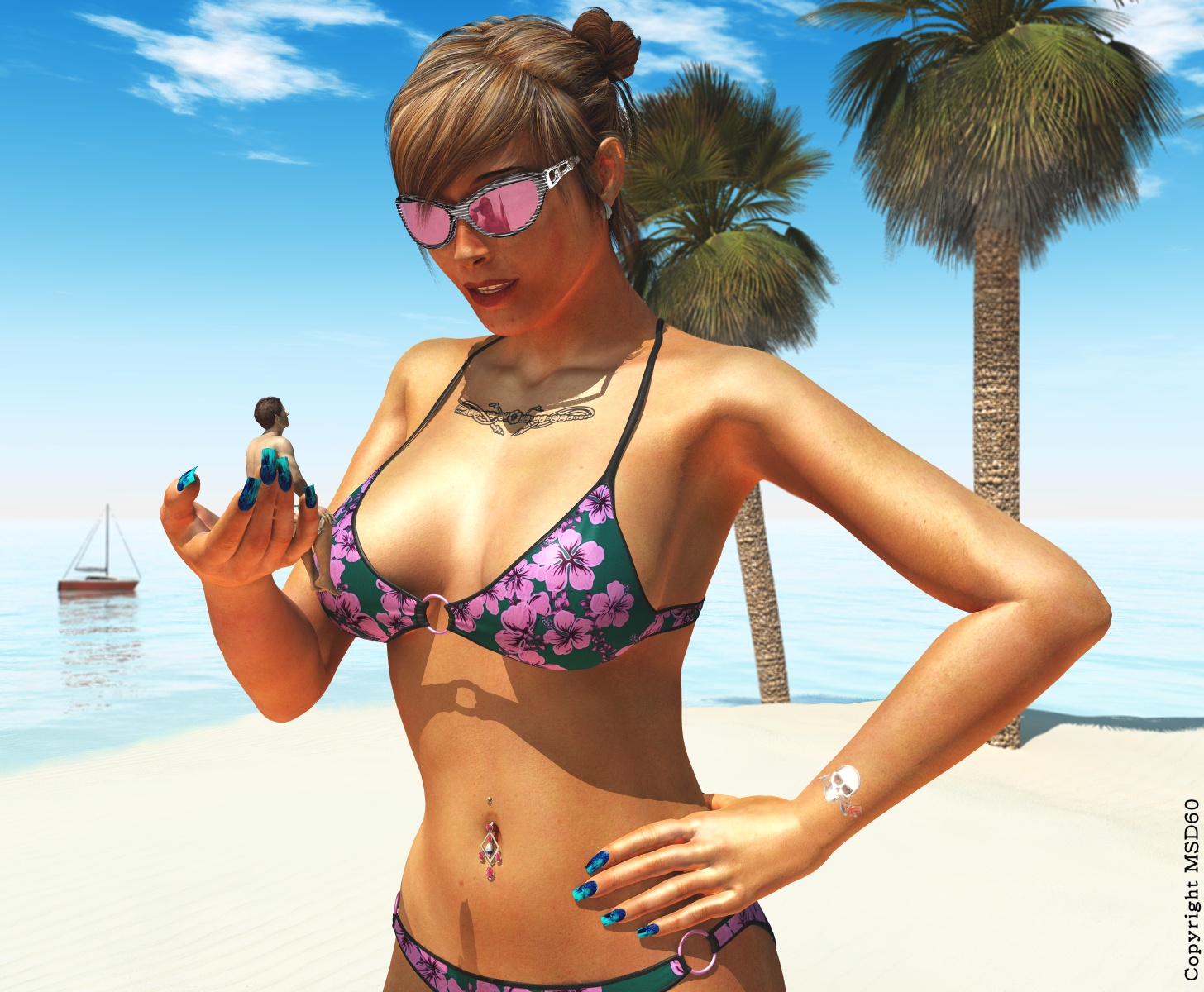 Typical for the summer – it's time to flirt.
This sexy giantess went on her annual vacation. This time she chose the Hawaii. That was a good choice, by the way.
There she met the love of her life. No matter his size, she fell in love with him. Now she can't go anywhere without him. It's good that he's so small, so he fits in every pocket.
That is what I call a true love. To love no matter the differences between each other.