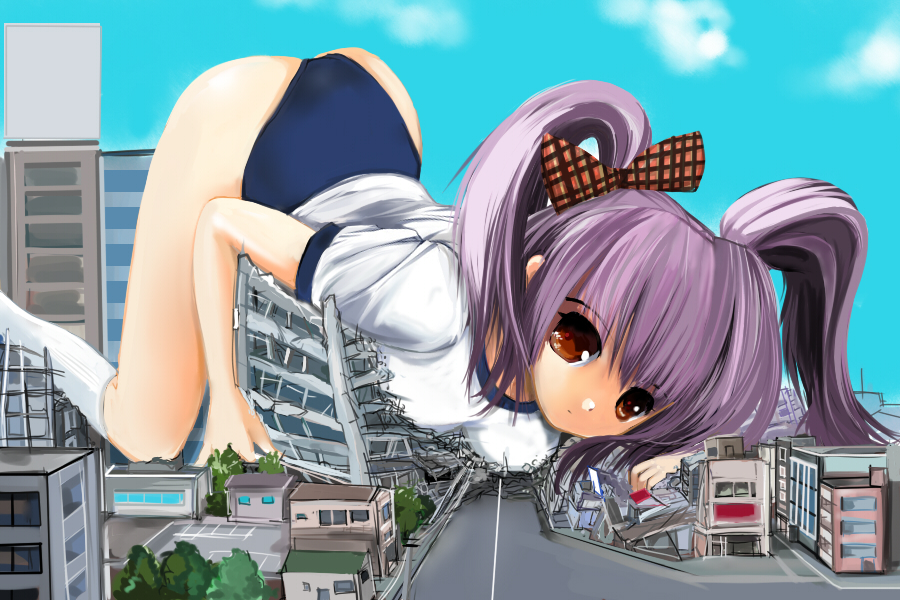 Boy, there's no escaping from her…
She and her tiny boyfriend had a huge fight and he wants to break up with her. Unfortunately, she doesn't want that so she's doing everything she can not to let him go.
Why not blocking a whole street with her giantess sexy body? I'm sure her boyfriend can't pass through her so eventually they will have to talk.
I wonder if they'll make up… I think they will. After all she won't give me other choice.