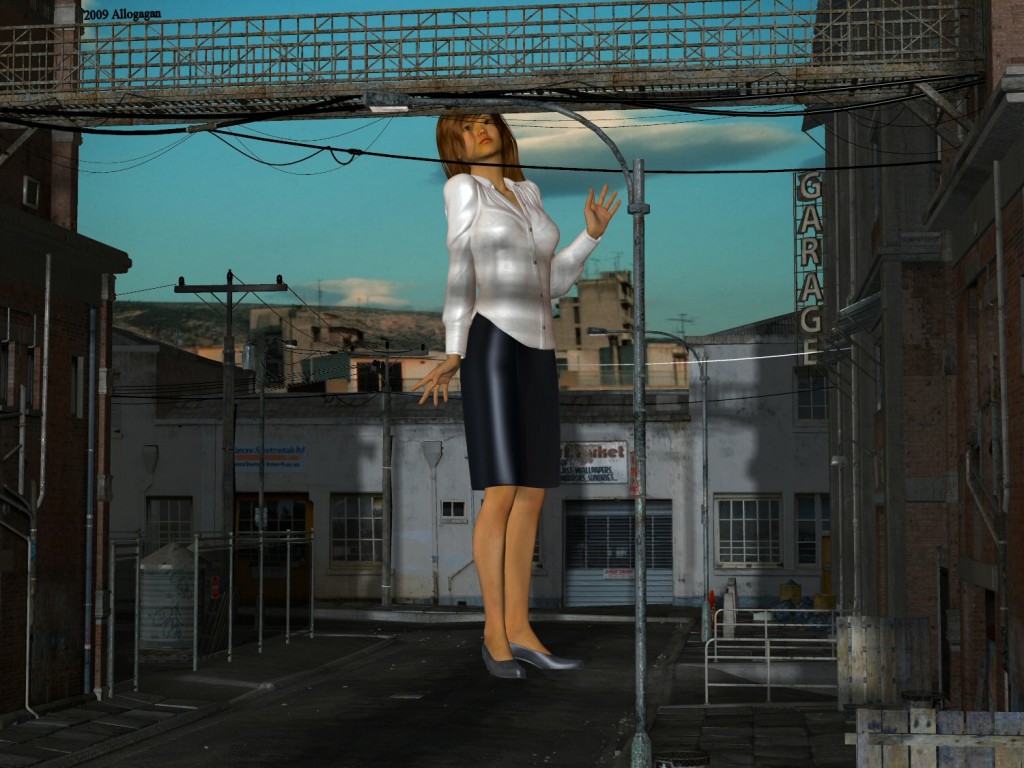 I believe that this sexy giantess is quite a serious one.
Maybe she is heading to some business meeting but she got lost in a dark neighbourhood. What will she do?
Probably she'll find some tiny people to tell her the right direction or she'll punish them – either eating or crushing them. Either way, it won't be very pleasant for them.