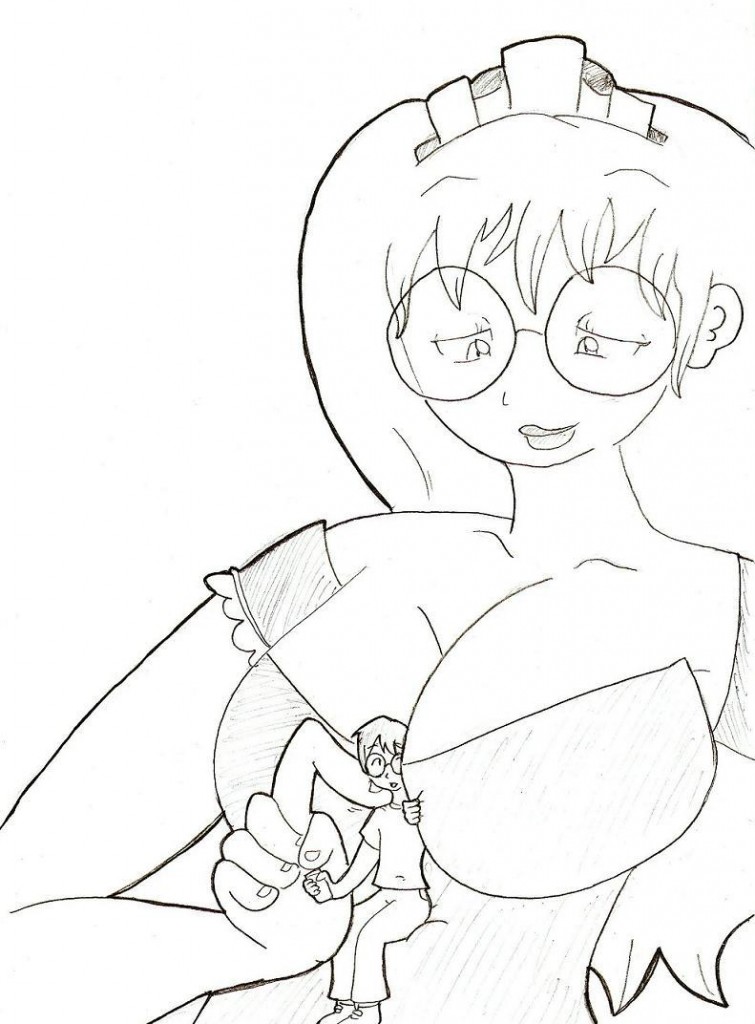 Now, that is what I call a good service. This sexy maid might have been to tiny man's house to do some cleaning but she ended doing some other kind of work.
What's wrong in giving some pleasure to your boss? I'm sure he has been exhausted from all day at the office. Now, when he comes home, he needs to find his obedient maid ready for work.
What a better place to have a rest after a long and hard day than the beautiful bossom of a giantess? I cannot think of such place. This maid really knows how to satisfy her boss.