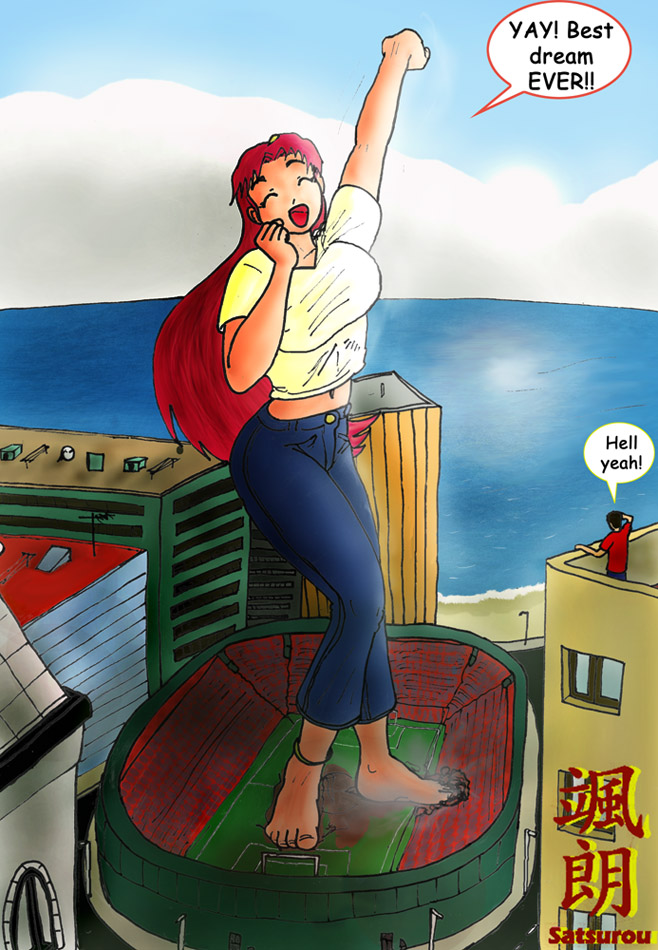 "Hurrah! My team won!" – I bet this is what our cute giantess is thinking.
After a hard game, The Tigers won and their biggest fan couldn't help jumping on the stadium. It doesn't matter that she'll destroy it. The only thing that matters is the joy of victory.
I can't wait until the next game and see if this happiness will be bigger. If you ask me, it will sure be.