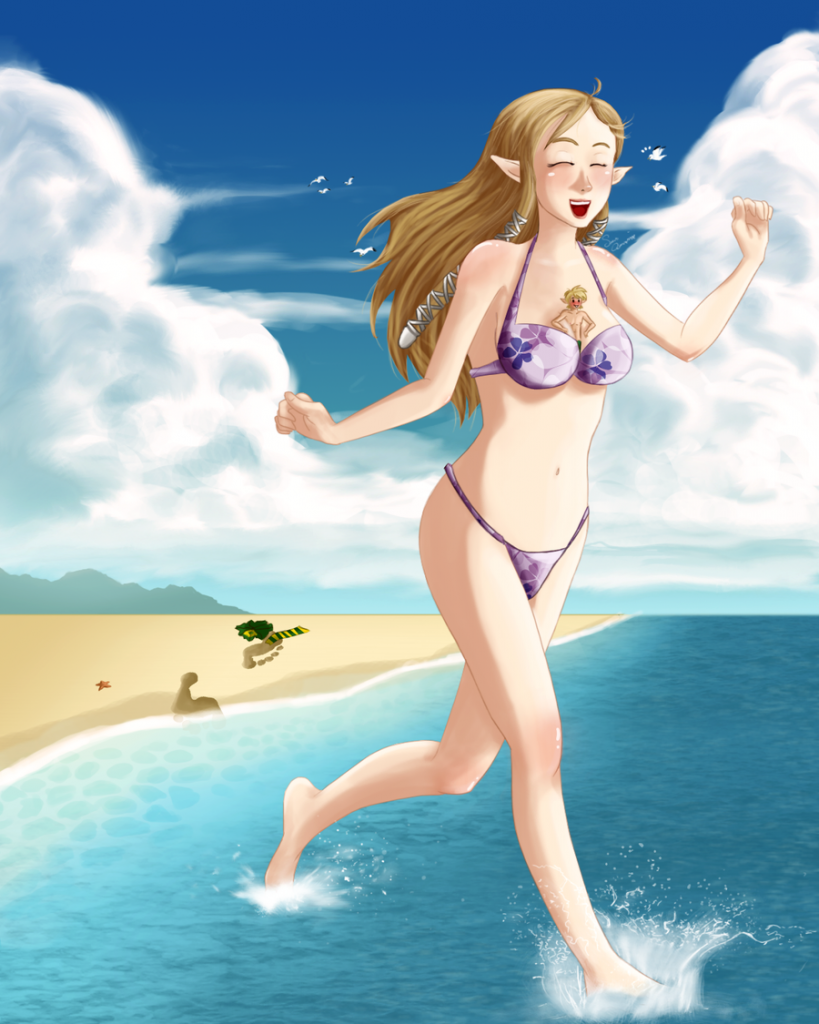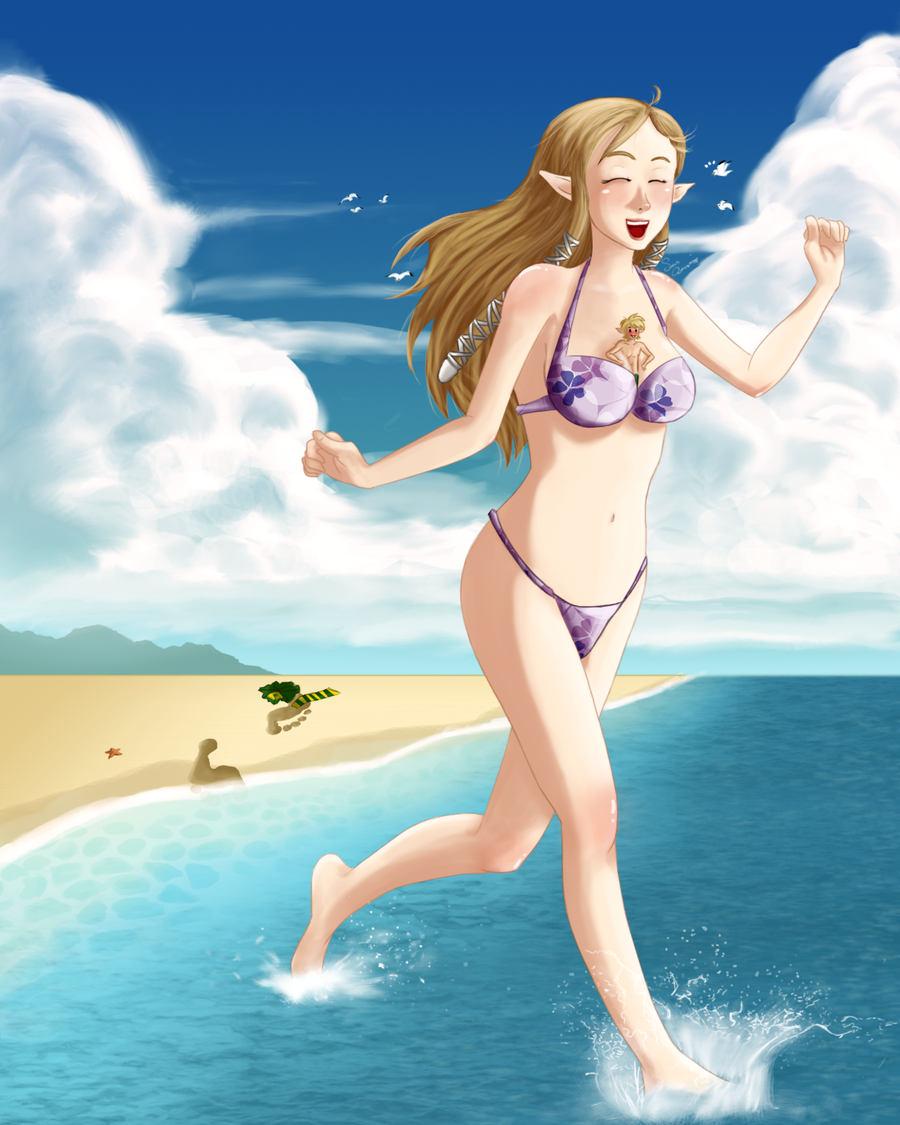 I bet this cute giantess really enjoys water. Just see her joyful face. She can't wait to feel the waves under her feet. But she doesn't want to be alone. She is somehow afraid of the sea.
That's why she brought a tiny man with herself. He can't save her but he gives her courage. He's even happier than the giantess because he's  between the giantess' breasts. He can't dream of a better view.
I don't think that there's a better way to spend your summer vacation than this.
Credit to SoupySushi