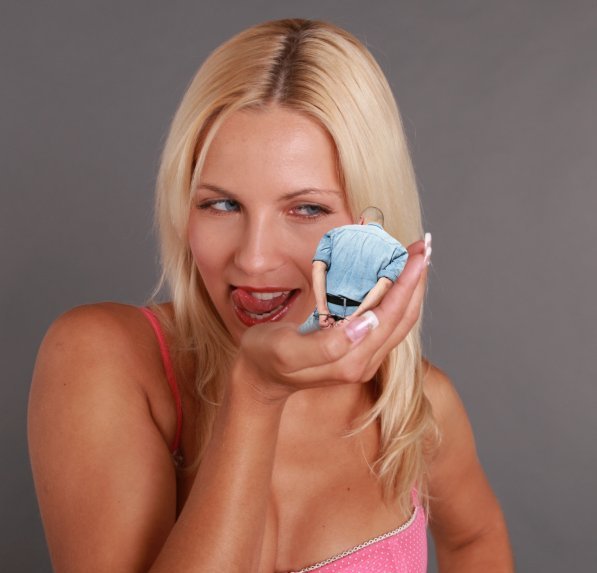 I don't know how she does it. She looks so naughty… I don't think there is a man who doesn't want to be with her, although she may seem quite threating.
I'm not sure that she is able to do something bad to a person, but it's the thought of her size which is scary.
This little guy is her little prisoner and she will do what everything she wants with him. Even if she decides to kill him, he will be pleased first.

Credit to Giantess-7of9