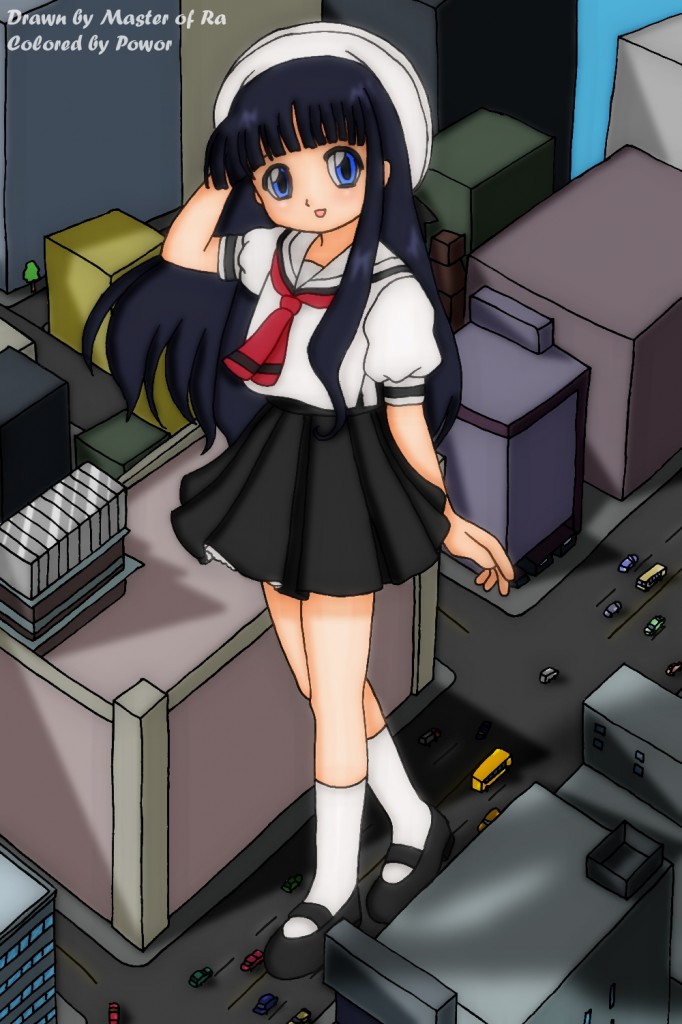 Probably our cute giantess has escaped from her home. How stupid of her not knowing where she will go. All alone in such a big city, it's not easy to survive. Fortunately, our girl is big enough to handle the things.
Tiny people should be precatious when they see her. She has no idea where she's heading to and she's in panic. She doesn't care if she will step on someone. The only things she wants is to find some food and shelter.
I wonder if she'll manage to do that before someone gets hurt.