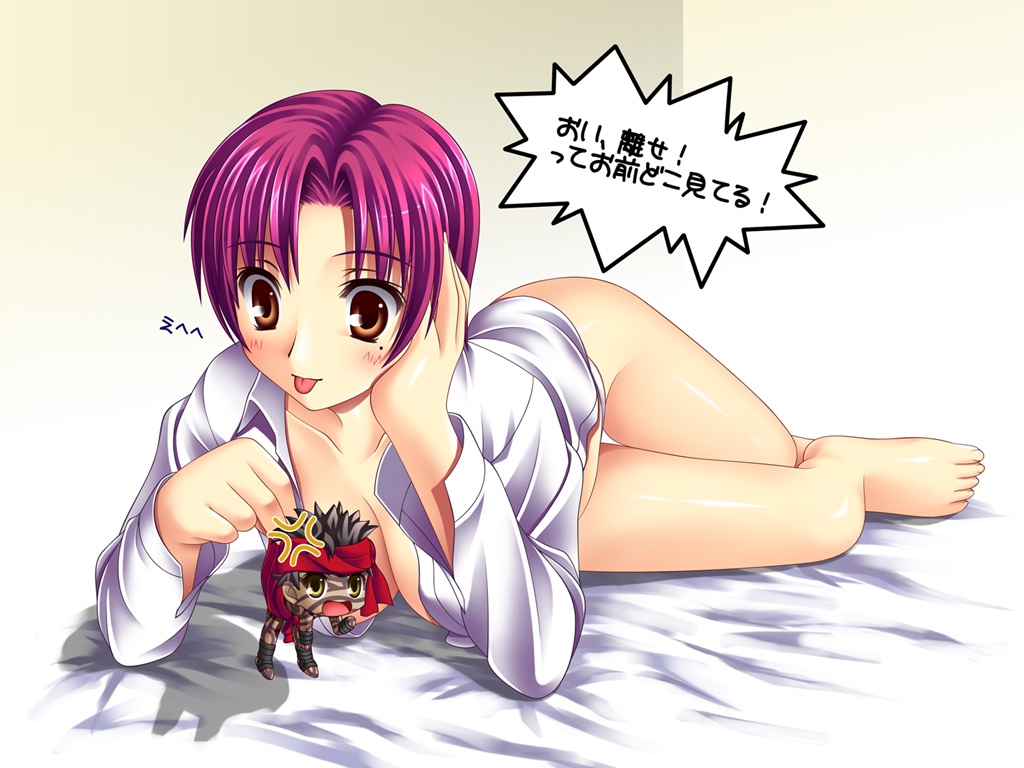 It's so much better when you have someone to keep you company, especially when you are a giantess. Giantesses tend to get bored really easily.
This one is fed up with staying at home. She hasn't seen people for ages. The only person she has with her is a silly little man.
She really likes to tease him because he can't do anything about it. He's a little toy in her hands!
Credit to Thehaplessmerchant