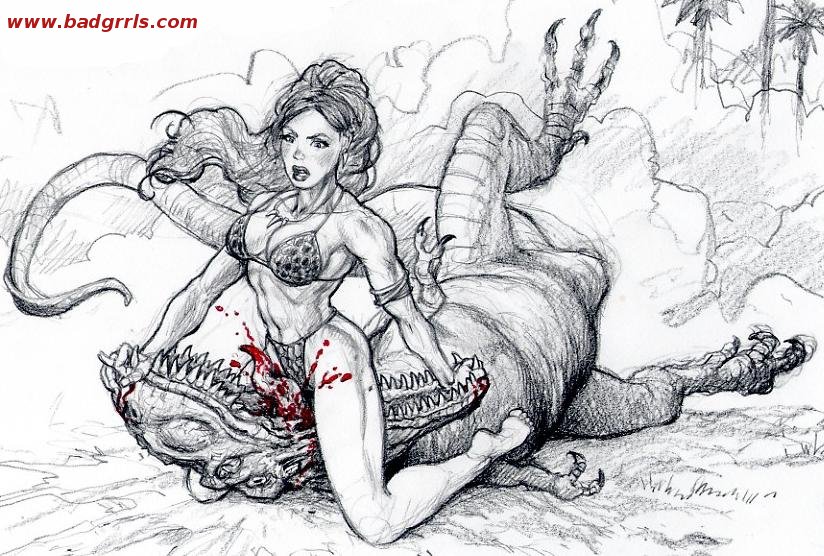 We're back 65 millions years ago when dinosaurs and giantess fighting was a common view.
This one here is not diffrent at all. Obviously this sexy giantess and the T-Rex are on bad terms because of their food.
I wonder who will win… in my opinion, the giantess will get what she wants. Look hw starving she is. I bet she hasn't eating for several days so now she'll do anything to get her prey. And why not a delicious dinosaur – she'll like it, for sure.