J Yubari and the team at giantess fan present Macao. As well as having giantesses, all of different sizes Macao has muscle but this comic mainly focuses on mini giantess and sex. Macao is about a man who goes to a spa hoping to relax but doesn't count on the girl who  work at the spa and all ranging in height. I like this comic because it has a few other size related like muscle and although all the giantesses are mini giantesses they aren't all the same height as each other.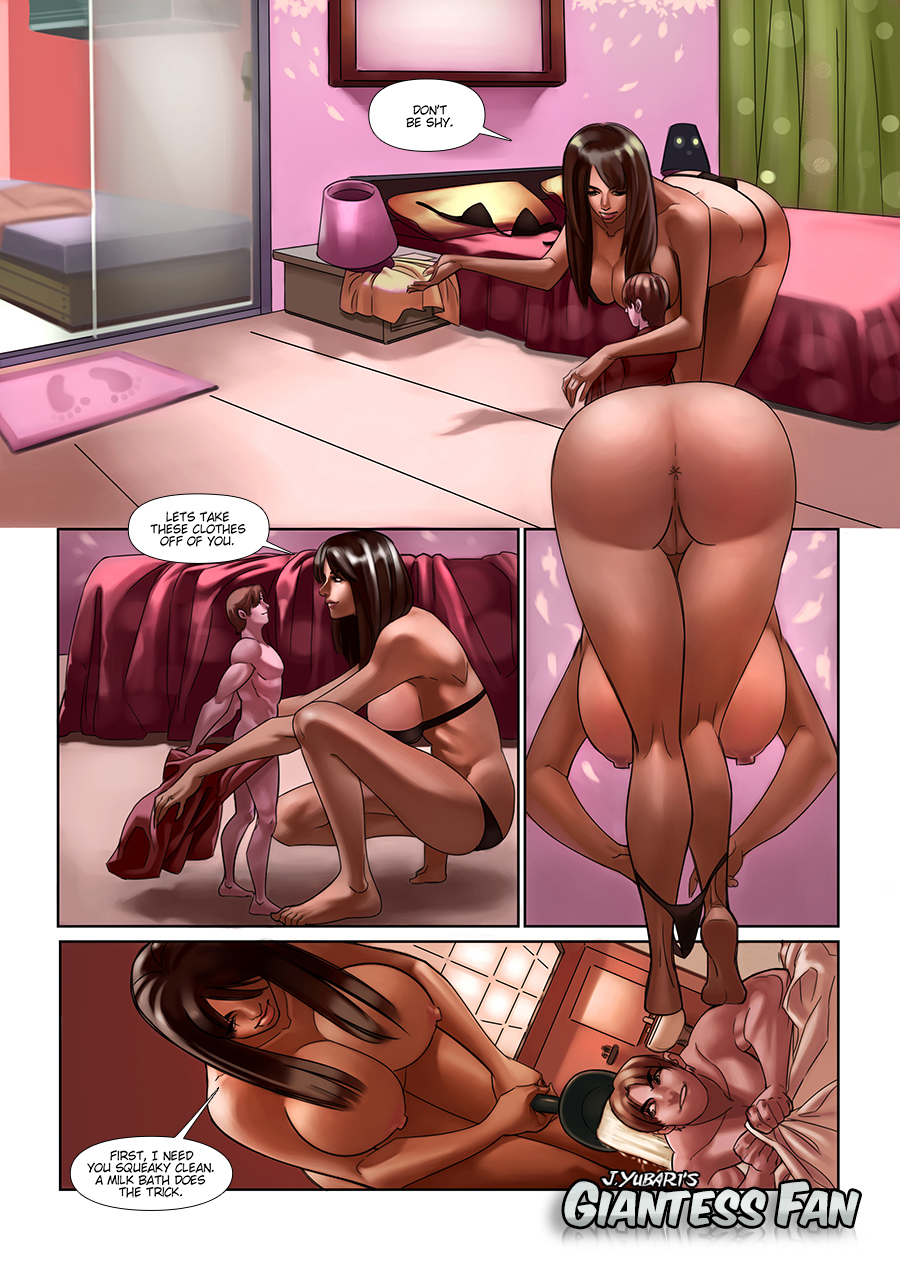 At the end of Jack and Steve's world tour is one final stop to a small island in China called Macao. Macao is home to the finest spas in the world. One particular spa has girls of varying heights for the visitor to choose from. Some girls are sweet, while other girls are evil. Jack picks one girl that catches his eye. What happens the rest of the night is for her to decide.
Tags: sex, mini-gts, butt crush
Become a member of Giantess Fan and download Macao and other high quality comics today!